Peripheries in Transition: Vienna, Bordeaux, and Kumasi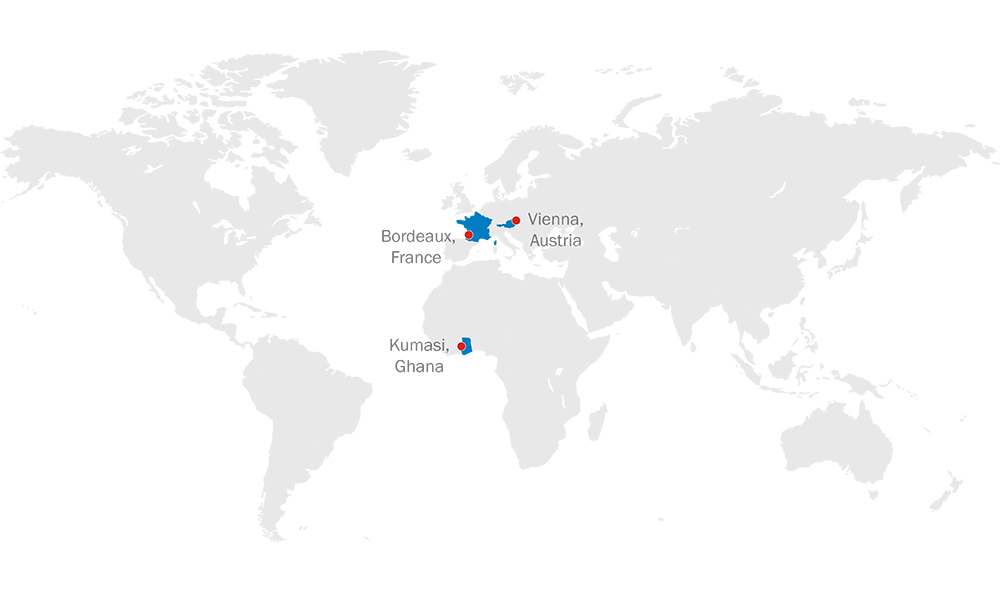 The subject of this studio is a comparative urban dialogue between Vienna, Austria, Bordeaux, France, and Kumasi, Ghana. Although Vienna and Bordeaux are both in Western Europe, the contrast in their planning traditions and development policies is important to distinguish within the present-day urban protocols of the European Community, although both share normative urban development practices that, in Western Europe, are the most articulated of the advanced global economies.
The peripheries of both Vienna and Bordeaux entail older "rings" of growth that face a new era of rationalization and compaction. Alternatively, the studio dialogue regarding Kumasi will be instructive as part of the dialectic between the "Global North" and "Global South", providing an important consideration of alternative urban development models inclusive of a new ring of peripheral growth, and reinvention of older informal sector areas.
Urban Design Studio III Spring 2013
Critics: Richard Plunz (Director), Victor Body-Lawson, Michael Conard, Petra Kempf, Geeta Mehta, Kate Orff,  Johannes Pointl, Erich Prödl
More about this Studio at MSAUD 2013