The Ultra-Ex Studio: Redesigning "Urban Green"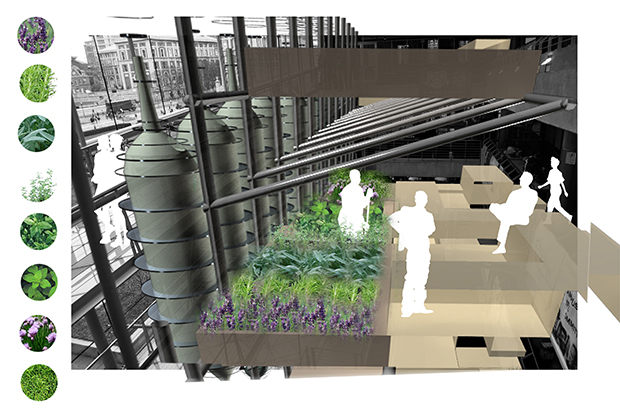 The product of the long term collaboration with the Graduate School of Architecture, Planning and Preservation (GSAPP) and the Fu School of Engineering and Applied Science (SEAS), this studio accepts the design challenges of the next "Urban Green" wave in the United States, with emphasis on the specificities of neighborhood and building configurations.
The studio explores new categories of micro-scale "infrastructures" used in combination to form a new design lexicon in order to produce 50 percent less waste, use 50 percent less energy, and consume 50 percent less water, developing analyses for neighborhoods within Manhattan surrounding the Columbia University Morningside campus and Medical Center.
This studio subscribes to the paradigm encompassed by the ULTRA-Ex program, sponsored by the National Science Foundation, which pursues developing understandings of "the dynamic interactions between people and natural ecosystems in urban settings" toward the goal of improving ecosystem functionality in urban environments.
Urban Ecology Studio Fall 2009
Critics: Richard Plunz, Patricia Culligan, Nilda Mesa, Richard Gonzalez, Phil Simmons