Aalborg, Denmark: "City In Between:" New Paradigms for Global Suburbanization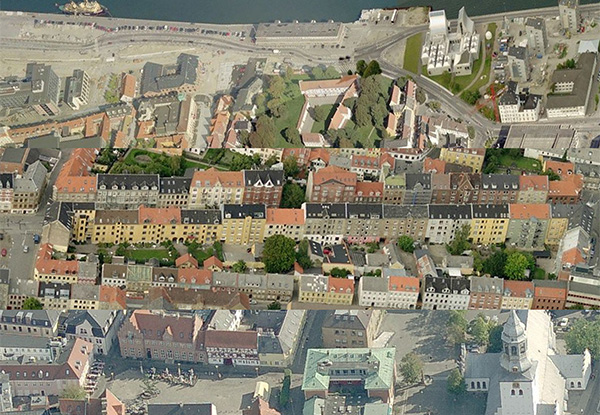 A significant challenge for sustainable urban growth is retrofitting existing post-war suburban developments. Low residential densities, strong functional zoning, poor transport connectivity, long distances from the city center, and low concentrations of educational facilities, leisure and retail opportunities often lead to social exclusion, high per capita resource consumption, and generally poorer access to the goods, services, and experiences that are available to those living within the urban core. This fall, a joint design collaboration in Aalborg, with active participation from Aalborg Municipality, Aalborg University, Columbia University and local partners in the Aalborg area, will take on the challenge of how to create more socially, environmentally, and economically sustainable suburban communities.
This studio emphasizes collaborative multidisciplinary thinking about the future of urban environments exploring intersections between urban built and natural environments and social capital. The focus is a shift from an object-based approach to design to a systems-based knowledge of our changing environments and values. This approach is supported by the international and multidisciplinary studio faculty and participants.
The studio framework encourages a critical investigation and reinterpretation of suburban lifestyles in midsize cities, and of the increasing roles of mobility and access as facilitators of sustainable urban form and lifestyle. The studio offers flexibility in the various lenses through which participants can examine the challenges of sustainable urbanization. The specificities of the studio site will be used as a foundation for developing design proposals that can address sustainability challenges faced internationally in post-war periurban typologies.
Clients and Collaborators
National Science Foundation (NSF)
Engineering and Applied Sciences (SEAS)
Urban Ecology Studio Fall 2012
Critics: Richard Plunz, Patricia Culligan, Guneet Anand, Julie Marin, Brett Benowitz