Puerto Plata, Dominican Republic: "Game Changers for The Future City"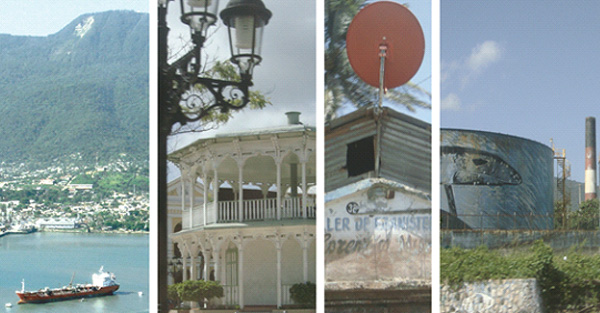 Cities throughout the world will be expected to balance issues addressing growth and ecological sustainability as they proceed towards a new era of development and economic enhancement. This studio addresses these issues in one of the first European settlements in the new world, the city of Puerto Plata in the Dominican Republic. It outlines strategic objectives for the city and develop smaller scale focus topics of study that can act as "game changers" within a proposed 20 year window.
Studio design projects focus on programmatic innovation relative to the economic and social development of the city, especially regarding infrastructure in a post-World Bank phase. Each project will introduce one or more "game changers" relative to this future. Each student will develop a unique overall approach to short and long term development for the City of Puerto Plata in conversation with their peers, advisors, and client groups. Each student will also develop a well detailed architectural project for a small scale fragment within designated strategic sites, incorporating proposals for micro-infrastructure and related urban design strategies. These proposals will serve to illustrate techniques for jumpstarting longer term urban development that addresses development issues associated with urban systems such as waste, energy, and combined sewer overflow (CSO).
Clients and Collaborators
Presidency of the Dominican Republic, Global Foundation for Democracy and Development 
Center for the Study of the Future (FUNGLODE)
Permanent Mission of the Dominican Republic to the United Nations
Urban Ecology Studio Fall 2011
Critics: Richard Plunz, Patricia Culligan, Austin Sakong, Richard Gonzalez, Philip Simmons