Eco-Gowanus: Urban Remediation by Design, Brooklyn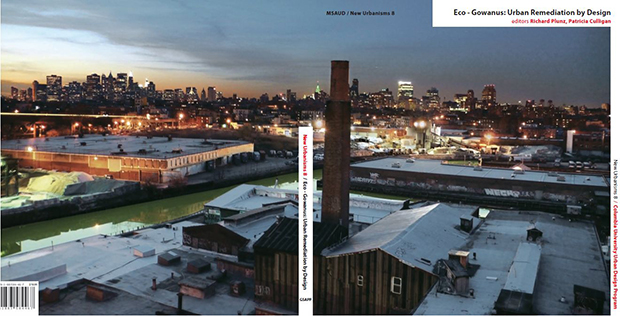 The Eco-Gowanus Project is a two year study and design studio stemming from the first collaboration between the Urban Design Lab, Columbia's Graduate School of Architecture Planning and Preservation (GSAPP), the Fu Foundation School of Engineering and Applied Science (SEAS), and community partner organizations in Brooklyn.
This study treats remediation as going beyond cleansing a polluted brownfield to prepare it for redevelopment like a parking surface supporting "big box" retails stores, envisioning a continuity of use: from the present period of industrial abandonment to a phase of remediation, through research and development, and then on to a period of new industry driven by spin-offs from the remediation technology. This strategy prioritizes gaining a new "industrial" base for New York City after many decades of neglect. It calls for a city capable of hybridizing productive reuse of remaining industrial sites with a future urban restoration industry. This future is intertwined with urban micro-infrastructure related to waste disposal, energy production, and natural resources (especially regarding water). In the participants' prioritization of the growing social inequity between those participating in the post-industrial affluence and those who are increasingly marginalized, Eco-Gowanus can be seen as an effective microcosm of New York and its future social challenges.
Urban Ecology Studio Fall 2007
Critics:  Richard Plunz, Patricia Culligan